nice to see you!
"Those who are crazy enough to think they can change the world usually do."
(S. Jobs)
With our amazing BEAT BURGER we contribute to a sustainable and delicious future of food.
Our BEAT BURGER, made out of Buffalo-Insects, is produced sustainably and species appropriately - and at the same time: it is incredibly delicious.
Convince yourself!
Why you will love our burger
unique recipe. incredible nutritional values.
Recipe:
✓ 100% free from artificial flavour enhancers and flavourings
✓ Made of buffalo insects: grown species-appropriately without use of antibiotics
✓ Without addition of soy
✓ Ento-vegan
Nutritional values:
✓ Rich in protein
✓ Rich in unsaturated fatty acids
✓ High fibre content
✓ Rich in calcium
✓ Source of iron and zinc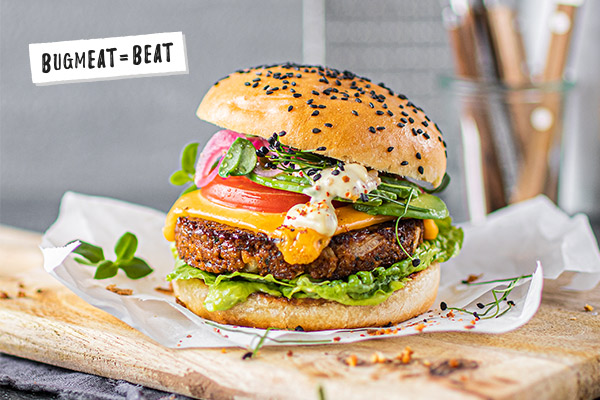 our ingredients
water, 33.5% ground buffalo insects (buffalo insects [Alphitobius diaperinus], water, thickener: calcium alginate, antioxidant: rosemary oil), pea protein, rapeseed oil, thickener: methylcellulose, spices, table salt, smoked dextrose (dextrose, smoke), dry mustard, starch, distilled vinegar.
Information for allergy sufferers:
The product contains mustard and insects.
Allergy notice: persons who are allergic to crustaceans, shellfish or mites may also have an allergic reaction to edible insects. The product can contain traces of gluten, chicken egg white and soy.
world ...
the time has come to push some buttons.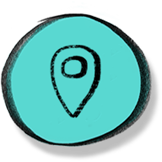 EAT IT. NOW!
Wheeeere can I eat this lovely good looking burger made of insects? Here are all the locations across europe!