Your company wants to be part of the revolution?
We are looking forward to your request! Just send us a message and we will contact you as soon as possible.
The more data you enter in the form, the faster we can process your request.
Fields marked with (*) must be filled out in order to send the form.
world ...
the time has come to push some buttons.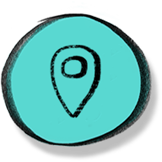 EAT IT. NOW!
Wheeeere can I eat this lovely good looking burger made of insects? Here are all the locations across europe!